Helicopter Rescue Team Open House in Support of World Helicopter Day!
Sunday, August 19, 2018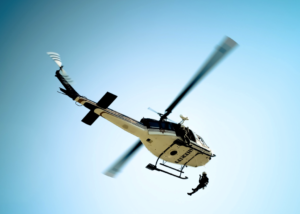 Join us at Taylor's Landing from 10:00am until 2:00pm on Sunday, August 19th in support of World Helicopter Day!
Snohomish County Volunteer Search and Rescue will Hold an Open House on Sunday, August 18 between 10 am and 2 pm. View equipment used in Rescue Operations including Hovercraft, all-terrain vehicles, Helicopters and SAR trucks! Watch demonstrations on rope rescue rigging, K-9 searches and drone search operations. The hands-on Kids Copter will be available for all the kids to experience. Our aircrew will be on hand to give tours and explain what we do, the equipment we use and talk about some of our recent rescues! Get up close and personal and learn more about our two helicopters, Snohawk 1 and Snohawk 10! Refreshments will be on hand. Address: 5506 Old Machias Road, Snohomish WA.