Category: Unit Profile
The SCVSAR Mountain Bike Team gives Snohomish County Volunteer Search and Rescue the ability to quickly cover ground where other mechanized vehicles may not be able to go. In searches where a subject is located on or near a trail that can be navigated by bike, we can often locate a missing person faster than a standard ground team. The Mountain Bike Team can also repeatedly cover a trail faster than a team on foot. This is useful for containment purposes, and for subjects who may be wandering within the search area. We can also be used to resupply other ground teams on extended searches, to transport information for verification and we can expedite the response of advanced medical personnel should a subject be located and need medical care. An e-Mountain Bike equipped team enhances these benefits not only by a reduction in time to reach the subject but more substantially by allowing the responder to conserve energy for off-bike SAR duties, should they also become required for the mission.
Read More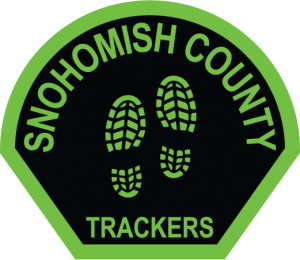 The Snohomish County Tracker Team is composed of volunteers and law enforcement personnel who are dedicated and highly trained to perform urban and wilderness search and rescue operations and assist with crime scene investigations in Snohomish County, Washington. In partnership with other elements of Snohomish County Volunteer Search and Rescue, the Tracker Team is on call 24/7 to assist the community under the authority of the Snohomish County Sheriff's Office. Living beings moving through an environment leave evidence of their passage, known to trackers as Sign. Tracking is the art and science of identifying and interpreting sign. Identifying: Trackers find evidence of the subject's passage through terrain first by finding the sign, then by determining whether the sign was made by the subject, another human, or by natural causes such as animals or weather. This skill only comes about through extensive training and experience. Interpreting: Once the subject's sign is identified, additional value is gained by determining where the subject was going, what the subject was doing, and how long ago the sign was made.
Read More