2023 Terry Tibke Award Recipient
November 10, 2023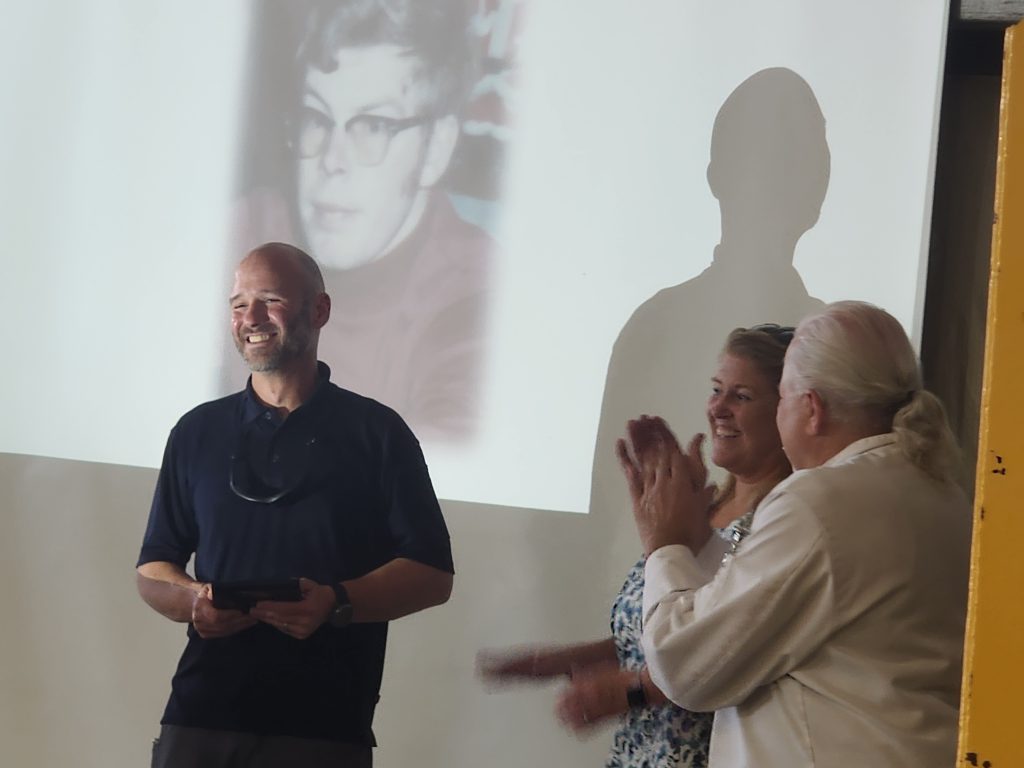 This award was created in honor of Terry Tibke, a dedicated SCVSAR volunteer in the 1960s and 70s, who set the bar very high, and was always there for every mission and all the training, mentoring, and equipment upkeep. While in his prime of life and SAR volunteering, Terry tragically was stricken with cancer and passed away. At that time, SCVSAR created this award in his honor and memory for our volunteers to recognize a person, a team, or an organization, each year whom we honor for their outstanding contribution to SCVSAR. The 2023 Tibke Award recipient, with 23 years of service to SCVSAR, is Eric Lembke!
Eric has always been a bit of an adrenaline junkie. In high school, he started in explorer search while residing in Virginia. After joining the Navy, he was transferred to Washington State in 1999 and joined SCVSAR in October of 2000. Eric is adaptable and always ready to learn new skills. He has participated in countless roles in SAR, from the rigging team and swift water rescue team to K9 Field Support. Eric is currently the president of the SCVSAR Marysville Unit, and with experience having taught EMT's and Navy SAR Rescue Techs, he now manages all Ground SAR Training for SCVSAR. As if that weren't enough, Eric is currently working toward becoming a crew chief for the Helicopter Rescue Team.
Other than his 9-5 job as a Hearing Conservation Systems and Training Specialist as a civilian contractor for the Navy, search and rescue consumes most of his time. Putting family first keeps things in perspective, but it helps that his wife is also a member of SCVSAR and is "in it up to her eyeballs" as well. When asked what drives him to be so dedicated to service in search and rescue, Eric said, "If I know we did a good job, even without acknowledgement, I'm happy".