Meet our New SAR Sargent, John Q. Adams
May 4, 2018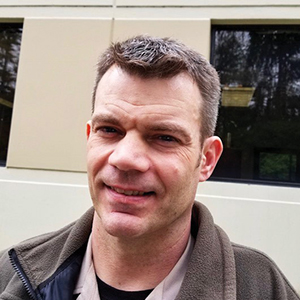 Sgt. John Q. Adams has been with the Snohomish County Sheriff since he left the U.S. Marine Corps in 1996. John served 10 years as a patrol deputy in South Snohomish County and was promoted to Master Patrol Deputy while there. He has served in Property Crimes, as a member of SWAT and as a Dive Team member. He is also a member of Everett Mountain Rescue. John has a strong interest in the wilderness of Snohomish County and began preparing to apply for the SAR Sargent position before it was open. He went on a few missions to get to know how SAR operated, learn policies and be ready when the job opened.
This year our SAR Sargent for the last 22+ years, Sgt. Danny Wikstrom, retired. Sgt. Adams was ready and applied for the position. He received his appointment to SAR Sargent in February and is ready just in time for the 2018 rescue season.
We look forward to working with Sgt. Adams!