What were you doing on Mother's Day 2016?
April 13, 2017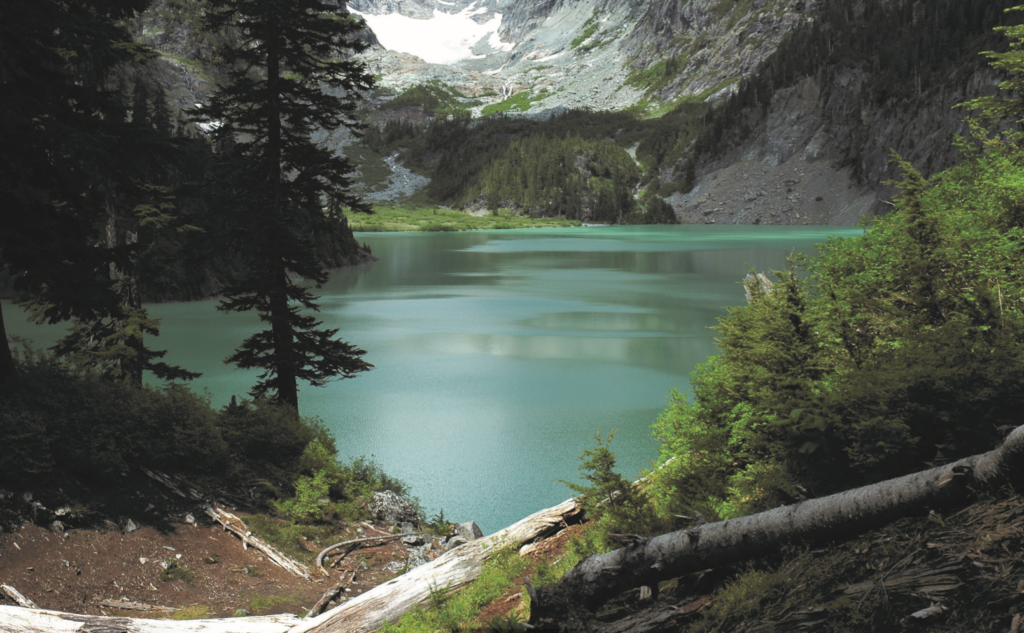 On a mild Saturday afternoon in May of 2016, a group of teens embarked on a day-hike to Blanca Lake, in the remote Cascade Mountains.  As they hiked up the steep trail they had no way of knowing that one of them would soon be lost and in peril.
They had no way of knowing that their plans would dramatically alter the Mother's Day plans of Search and Rescue volunteers from across seven counties.
They had no way of knowing how many strangers would sacrifice their time to search hazardous mountain terrain for someone they had never met.
As the teens worked their way up the arduous trail, they encountered snow above 3000 feet, making the trail slippery and hard to follow.  Soon, one member of the group, an 18 year old female, decided she did not want to continue.  She informed her friends that she would hike back down alone and meet them at the trailhead.
Late in the afternoon, when the group returned to the trail head their friend was not there.  After waiting some time and trying to find her they called 911 at 9PM that night.  Local Sheriff Deputies responded and were unable to reach her by phone or by calling out from the trail.
Later that same night, a call-out page was sent out to Snohomish County Volunteer Search and Rescue.  Volunteers from around the county cancelled plans for the evening and started the 2-hour drive to the Blanca Lake Trailhead.  A command post was setup and the search for her was initiated.  In the darkness, teams searched steep, snow-covered terrain, well aware of the dangers of a night search.
Some footprints in the snow were found, but the lost 18 year old remained missing.  The weather had turned cold, and there were concerns that the young women might succumb to hypothermia if not found soon.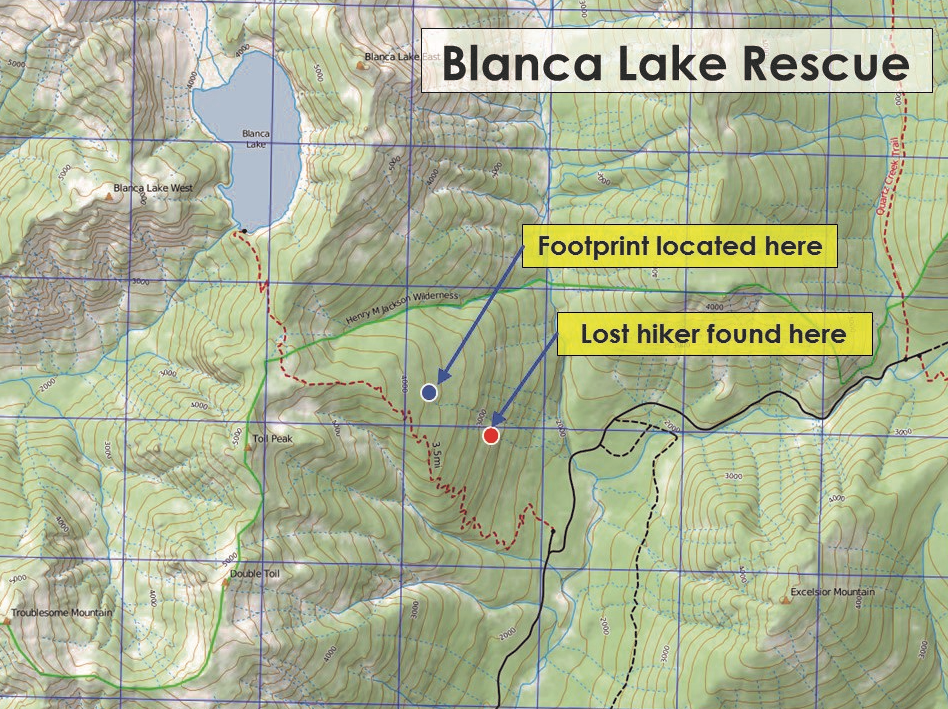 Search planners realized that more SAR resources would be needed, and before dawn on Mother's Day morning, another call went out via the WA State Emergency Management Department for more volunteers — to relieve the teams who had already been searching throughout night.
In response to the call-out, SAR volunteers from Snohomish, King, Whatcom, Chelan, Pierce, Kitsap, and Kittitas counties cancelled their Mother's Day plans, left their homes and families, and drove hours to reach the remote search command post.   That weekend over 100 highly skilled volunteers responded, including mountain rescue teams, K9 search teams, 4×4 teams, and equestrian SAR teams. The Snohomish County Helicopter Rescue Team was activated but low clouds on the mountain prevented them from thoroughly searching the area.
Around mid-day of Mother's Day, a mountain rescue search team in a steep, forested area far from the trail heard a response when they called her name.  In another 10 minutes they could see her.  She was relatively well off for having spent the night in the wilderness, despite lacking adequate gear and clothing.  Within hours, she walked out with the search team, to be embraced by friends and family waiting for her at the trail head.  For a very worried mother and family, this was a very special Mother's Day gift.
At the search command post, operations stations were disassembled and packed up.  The SAR food truck provided warm meals for the returning search teams. Search volunteers were debriefed and checked out.  All headed home – some back to work, some back to families for the remainder of Mother's Day.  No one was paid; many drove their own vehicles; most furnished their own supplies and equipment.
When the call goes out SAR volunteers respond from all over.  Snohomish County responds to other counties in need of help.  Our volunteers invest hundreds of hours every year to be prepared for all sorts of emergency needs.  Our motto is: "So Others May Live" and we live it, each and every day!
And for one Mother, a very special gift…