Terry Tibke's Life and SAR Story
March 27, 2021
How do you sum up the life of a man who meant so much to so many? The fact is…you can't. A man's life is more than the sum of his accomplishments. The legacy we each leave consists of the lives we have touched and changed along the way. This biography is an ongoing project. Year to year it will change and grow as those of you who knew Terry add stories and memories to those contained here. In this way the memory of Terry Tibke, and all that he meant to Search and Rescue in Snohomish County, will be kept alive.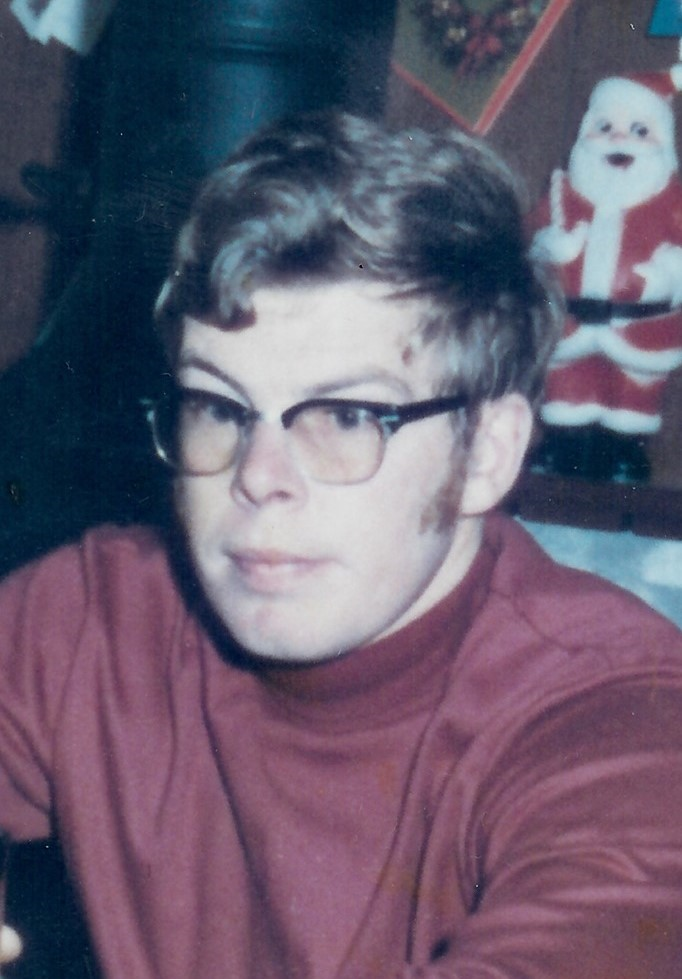 "That Others May Live"
The Life of Terry Tibke
Originally compiled by Matt Condon
Revision September 2003**
The neighbors must have wondered what was going on when they saw the young boy sleeping out in the rain. He had no tent. A ground cloth, a sleeping bag, and a small tarp were the only things between him and the elements. The neighbors, however, weren't seeing the result of some cruel punishment, but the beginnings of what would become a very determined young man. One day Terry had announced to his mother that he was going to sleep outside for six months. Rain or shine, when bedtime came, that's where he would be. And true to his word, every evening he would carefully unpack his makeshift sleeping arrangements and head for the backyard. Every night…for six months…no excuses. What even he may not have known at the time was that he was preparing himself for a lifetime in the outdoors. What started as boyhood challenge became a lifestyle that would reach far beyond the backyard of his childhood.
Looking back on her eight short years with her father, Debi (Tibke) Fitzsimmons remembers that measure of determination that had begun so early. "He went on every rescue," she said, "every single one." No excuses. Work would have to wait. Family would have to understand. On one occasion he got a call on Thanksgiving Day at about 8:30 in the morning. He kissed his family goodbye and didn't see them again until three days later. He was rescuing neighbors stranded by flooding.
"There was never a question as to whether Terry would be there (on a mission)," said Sgt. John Taylor. "He just showed up…every time." He was even on a mission when his daughter, Debi, was born. Add reliability to determination and you begin to get a glimpse into why Terry Tibke made such a tremendous impact both on Search and Rescue and the people around him.
Terry's interest in the outdoors was sparked and encouraged by his involvement in the Boy Scouts. One of the most active Scout leaders from those days was Dr. Leeon Aller. "Terry was a quiet leader," Dr. Aller remembers. "He genuinely cared about his friends and he showed it in how he treated them. He wasn't loud or pushy, but when it came time to pick someone to lead them, Terry was the natural choice." John Taylor's memories confirm this. "Terry could get people to do things that no one else could," Sgt. Taylor said. "He was the best leader and organizer I have ever worked with." This is high praise coming from one of the most devoted leaders Snohomish County Search and Rescue has ever had.
Terry put his leadership skills to work helping the Alderwood Unit get off the ground. In 1955, Hank Caveness, Fred Stadler and others began working with Alderwood Explorer Post 49 to train and equip them to become a working Search and Rescue unit. Hank had known Terry for many years and knew him to be a competent outdoorsman and a gifted teacher. He persuaded Terry to help train his young unit. Terry was already well acquainted with the group, since this was his old Explorer post. It was here that Terry had put in the incredible amount of effort necessary to become an Eagle Scout. Among this group, Terry had learned and developed the skills that he would use so many times in the field to help rescue others. He now turned his efforts to training others to do the work for which he was so passionate. Terry and Hank spent many hours planning and implementing the training that would be necessary to get the group up to speed. Soon the Alderwood group began to be used extensively, participating in dozens of searches per year. Terry would be proud to know that more than 40 years later, the Alderwood Unit is still a valuable asset to Snohomish County Volunteer Search and Rescue.
In 1971, Terry and his family moved to the town of Snohomish. While still responding to missions with the Alderwood Unit, Terry began working with Explorer Post 50. Terry had a close relationship with "Doc" Aller and together they decided that Terry would lead the group. "He was always taking in stray dogs, stray people, and stray projects," his wife, Bunny, remembers. "He started working with those kids and pretty soon they were all excited about going out in the middle of the night to slog around in the dark looking for lost people." In addition to fundamental wilderness skills, Terry began teaching them rope rescue techniques, basic search procedures, and first aid. Spurred on by Terry's contagious enthusiasm and constant attention, they soon became proficient enough to begin going on missions. In 1973, the Independent Insurance Agents of Snohomish bought the unit their first "real" truck and Terry paid meticulous attention to its upkeep and maintenance. It was his baby. He and a leader of the Explorer Post 49 constructed a canopy on the back that would hold and protect the unit's equipment. Truck #808 has been renamed to R-60 and is still in service with the Marysville Unit.
As dedicated as Terry was as a volunteer, he was equally dedicated as a husband and father. It may sound like all his time was taken up by missions and training, but the fact was that Search and Rescue was a family affair. "I remember coming home one day, "Bunny said, "to find my 5 and 7 year old children rappelling out of our maple tree! Hank and Terry were getting them started early." Most of the meetings were held at the Tibke house, with the kids running around and Bunny serving refreshments. Trainings were held as often as three nights a week.
Even the new search dog, a bloodhound named "My I'm Sad," became a family pet. "I'll never forget the day that Terry brought 'My I'm Sad' home for the first time," Bunny relates. "She and the cat spotted each other at about the same time and the chase was on. By the time we got them separated the house was a shambles!"
Family was Terry's number one priority. As important as the role was that Terry played in Search and Rescue, his role as husband and father was most important. He would often say to his wife that he was "First her best friend, then a husband, and then a father." The whole family would go on frequent backpacking and camping trips. Debi, Terry's daughter, went on her first backpacking trip when she was six years old! Todd, their son, was only 2 and ½ years old. "We went to Lake 22," Debi said. "That was before they made the trail so much easier. It was quite a trip!"
In 1973, Terry had a cancerous mole removed and was thought to be completely cancer-free. In fall of 1976, just as the leaves were turning and frost was beginning to chill the air, Terry went on his last mission. A climber had fallen in the Goat Flats area of Three Fingers Mountain. Terry called in and said he needed to return to base. "That wasn't like Terry," said Sgt. John Taylor, who was there that night. "I knew something was seriously wrong for Terry to come out of the field. As it turned out, something was seriously wrong. Terry had developed a "sore spot" on the back of his shoulder that had been rubbed raw on the hike. When he got home, he called his old friend and mentor, Dr. Aller, who preformed a biopsy and discovered that the cancer had recurred. Terry has developed malignant melanoma. This malignant spot was also removed, but it was soon discovered that the cancer has metastasized throughout his system.
Three weeks before Terry passed away, his wife remembers a call-out. While Terry was undergoing chemotherapy, he obviously couldn't participate in missions, so he agonized while a search was underway. On this particular mission, he made an unusual request of Bunny. "I want the Tibkes to be represented on this search," Terry said. "Would you go and drive the food truck?" Bunny couldn't say no. That night was the first of many times in the next 14 years that Bunny would get up in the middle of the night to drive the food truck. She carried on Terry's legacy, at one time spending 10 days straight away from home as mission followed mission.
In December of 1976, Terry passed away. His struggle was valiant, but mercifully short. Appropriately, his ashes were spread over Bear Lake, in the wilderness that Terry loved.
How do you sum up the life of a man who meant so much to so many? John Taylor came up with an appropriate response. "Terry was a friend," he said. "He was a good friend.' How true. Terry was a friend to many. To his wife and children, to his fellow team members, and to Snohomish County Search and Rescue. His life proved his dedication to our county's motto, "That Others May Live."
*Date unknown of original document compiled by Matt Condon
**Editor unknown of September 2003 revision